Charitable Sponsorship at EPM
One of our core values is care. This means caring for our clients, caring for our staff, and caring for the wider community. We do not think that care is something that can just be thought; it must be lived – anyone can have a big heart, but to truly care is to have big hands. EPM believes in building a better world, and to prove this has a policy of donating 2% of our annual profit to charitable organisations to provide assistance to those in need.
Brush With Kindness Program – NSW, Australia
As part of EPM's ongoing support, in March 2018 a team of staff enjoyed the opportunity to participate in the Brush with Kindness volunteer day; renovating women's refuges and transitional accommodation which will assist approximately 200 women and children over the next few years. As well as a worthy donation to support the project, EPM staff contributed over 30 hours of their time.
The project was a great success, and all staff relished the opportunity to get out of the office and see first-hand the impact that the donation of their time and money made to the community.
Further information about the Brush with Kindness Program can be found at the Habit For Humanity Website:
http://habitat.org.au/nsw/our-work/brush-with-kindness/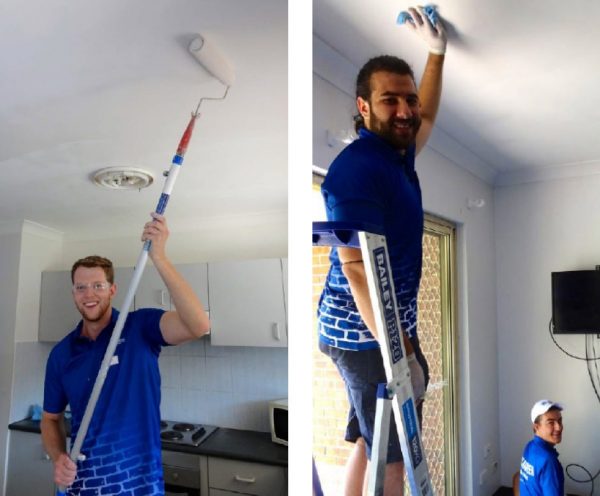 Child Sponsorship – Compassion
EPM sponsors disadvantaged children and children in poverty by supporting Compassion. This sponsorships includes support for a child's healthcare, supplementary food, education and vocational/life skills training. Sheime is one of the children who we have sponsored. Sheime is 7, lives in the Philippines and likes to ride his bicycle and play games. EPM will continue to support Sheime and his family as he grows into a young man.
Pro-Bono Project – Variety Office Refurbishment
Variety is a children's charity that supports children and families who are facing many challenges through sickness, disadvantage or living with disability. Variety's work allows children to gain mobility and freedom, to get out and about in the community, to communicate, achieve independence and increase self-esteem, and where possible, assistance to help them integrate into mainstream school and activities.
In 2018 Variety approached EPM to provide assistance with the project management of its office refurbishment in Artarmon. The refurbishment will help Variety to better serve the community. The most important part of the refurbishment is the installation of an elevator which will allow visiting children safe access. EPM is undertaking this work pro-bono as part of our charitable donations policy.
Corporate Sponsorship
EPM has proudly donated to the following charities and causes:
World Vision
SSGAS
Beyond Blue
The Reach Foundation
Movember Foundation
Habitat for Humanity
Alphacrucis College
Royal Far West
Tara Costigan Foundation
McGrath Foundation
My Life House
Dry July
UNICEF
Run the Beaches
World's Greatest Shave
Baptist Care
Wesley Mission
Property Industry Foundation
OzHarvest
South Sudan Food Crisis
Black Dog Institute
Royal Flying Doctors Service
Compassion
UNHCR
White Ribbon
EPM have also had the opportunity to support a number of staff, colleagues and clients as
they have embarked on various challenges and events to raise money for fantastic causes.

If you have a charitable cause that you think EPM could support, please get in touch!